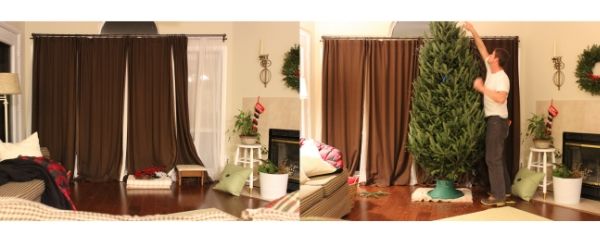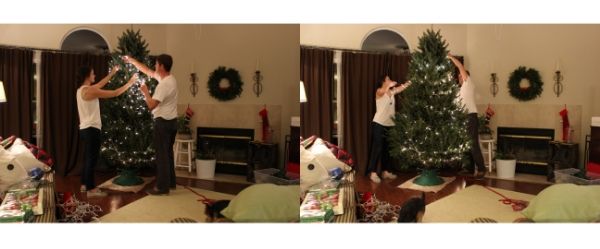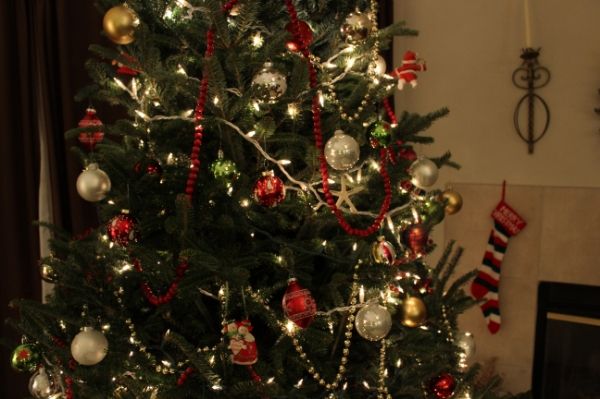 Every year we look forward to Christmas tree hunting. After stopping by a few places, we found the one.
And it is very tall and very full and we love it!
Schlepping it home on top of the old volvo and bringing it inside was a doozy. The stump is so wide it just barely fit in the base.
You can see I was on the left side of the tree tucking the lights in further, and Derrick likes to have the lights un-tucked as shown on the right. We had a good laugh about that when we were all finished.
Tuck vs. Untuck.
I have loved seeing everyone's Christmas trees all decorated and gorgeous. With ours, I just can't bring myself to be minimal or unique or creative. I mean, it's a Christmas tree and I can't get away from the traditional look. So, there you have it. With ornaments from our childhood, hand-me-downs from my grandparents and some new ones too.