i've been known to use a dining table as a headboard. so when i found out that i was inheriting my brothers desk (which was my dad's prior to that) i slightly panicked -- where would i put a 6 foot desk?? i mentally visualized rearranging the entire house just to fit this desk in the house. my mind was racing trying to figure out where this desk, plus a few other passed on items, were going to fit. (brother is moving to nyc so he is purging lots!)
hubby and i were undoing the current dining table and i casually said--
hey, let's use this as the headboard in the guest room.
totally not being serious. and then it happened. dining table number two becomes a headboard. we have an antique dining table used as the headboard in our master bedroom.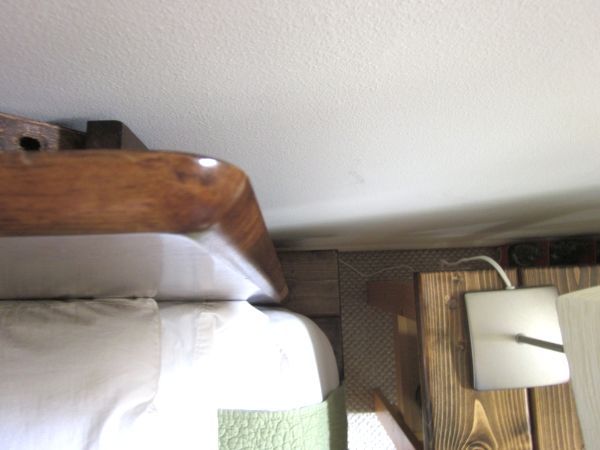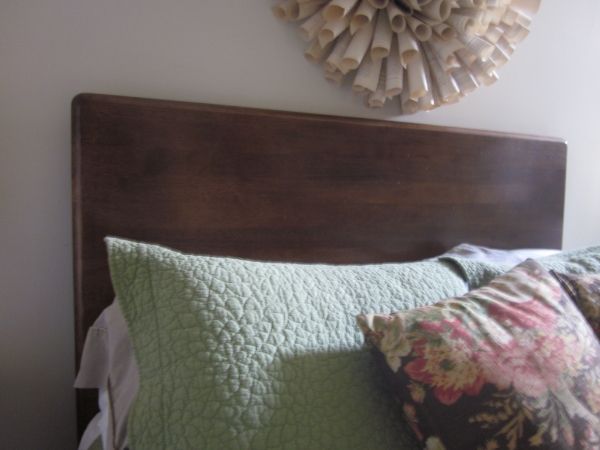 i'm loving the desk as the dining table -- gives us lots of extra space which we were lacking before. and the tablecloth fits perfect. (it dragged on the floor with the prior table.)
moral of the story: don't be afraid to try pieces of furniture in unexpected places. you never know -- it might just work!