there is something about hairpin legs that makes my heart pitter-patter. for my birthday (several years back) my brother hooked me up with this awesome slice of wood that he cleaned up to perfection. i used to have a set of four wood cubbies that were used as the base. it was a heavier look and since the wood was not secured to the base it slide often and would drive me nuts. this gorgeous piece of wood has been unused and just hanging in the guest room waiting to be brought back out! i didn't know what i wanted to do with it so there it sat for many, many months.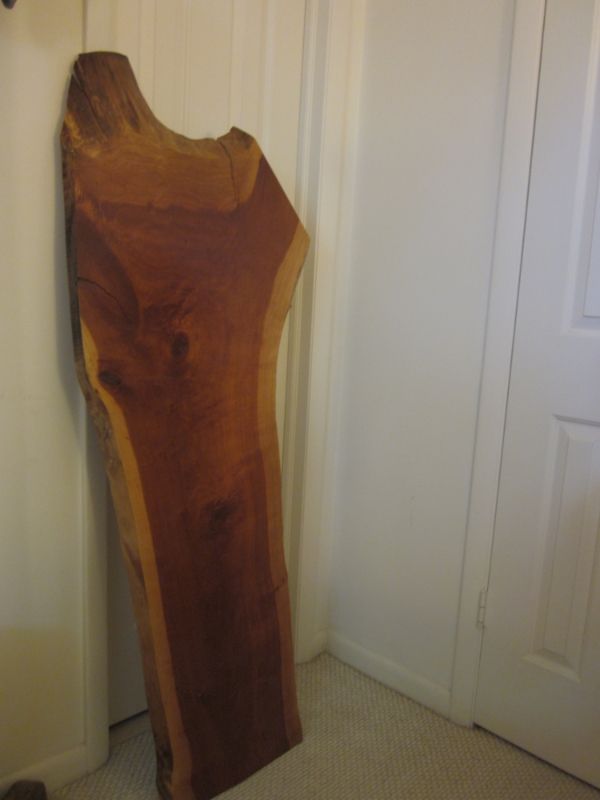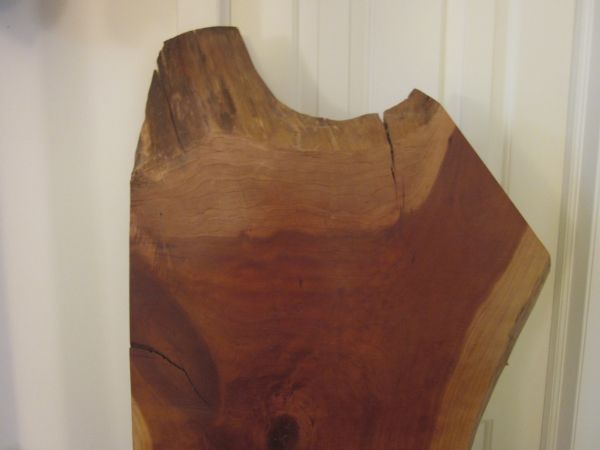 my brother would occasionally make sure i wasn't going to toss it...!
never.
now that i'm chippin' away at the living room to-do list, it seems like the perfect time to revive the coffee table with some hairpin legs. i can't wait!
i found this
shop
on etsy and am so excited to get this project completed. stay tuned!