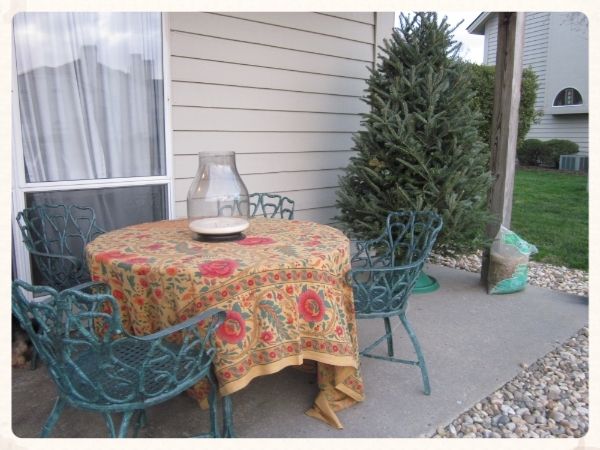 last week, derrick and i enjoyed an impromptu porch date night after work. it was so nice to sit outside and enjoy the last little bit of sunshine in the day. the sun set pretty quickly but listening to music and getting some fresh air was right on time.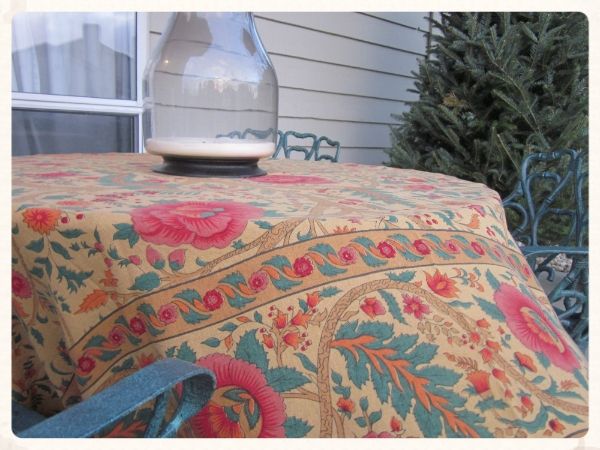 and who doesn't love an excuse to use a pretty tablecloth? i just love this fabric gifted to us by a sweet friend. oh, the christmas tree is still going strong! it seems like we purchased the tree
so long ago
but it hasn't even been two months. eeesh. seems like christmas was forever ago!
spread the love today, my friends.
xoxo