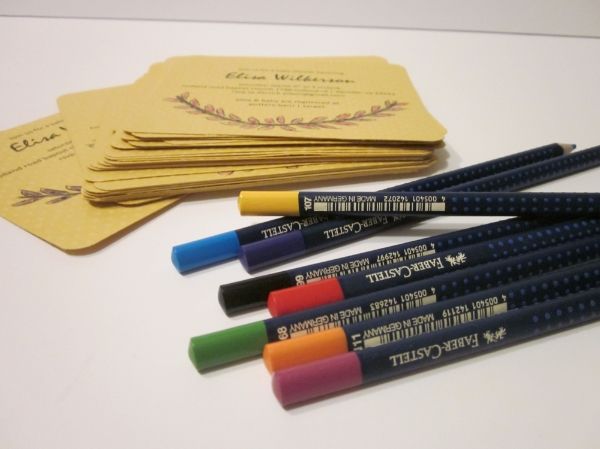 my sweet friend, elisa, is having a baby soon...which means lots of fun planning, shopping and of course the baby shower. for the invitations i wanted to do something simple and personal which would also save money on the party and free up more for the gifts! elisa & her man aren't finding out the sex of the baby so we had to keep things a little neutral for the invitations but still make them charming. by no means am i a great drawer. hands down that gene went to my brother and skipped over me entirely. but i managed to squeak out a simple greenery design on her card with some watercolor pencils (same ones used
here
).
anywho. now that the invites have been mailed i can officially show the final product. nothing fancy at all -- just some cardstock, watercolor pencils and washi tape (used on the envelope which i forgot to snap a photo of!). keepin' it simple these days!
here is a link to another
diy baby shower
invite from last year. if only i had some of that fabric leftover....