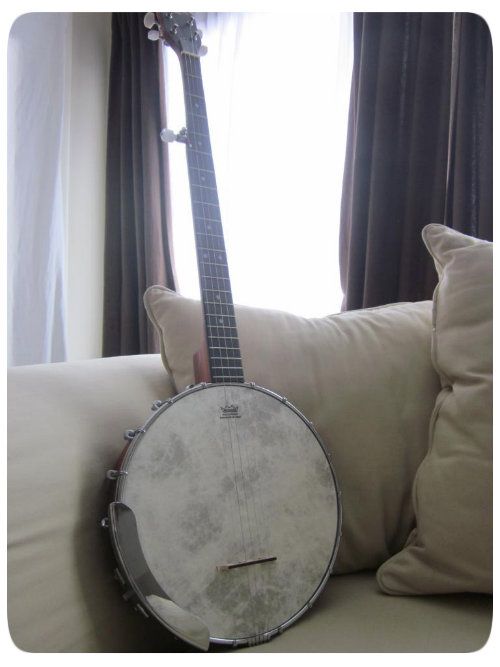 derrick is in love with his christmas gift. this banjo has been a very fun addition to our home! he is so determined to change his non-musical background and come over to the musical side. i must say he is doing pretty good at teaching himself and this snowy weekend is giving him some great practice time. i married a very patient man, my friends...that is not one of my gifts.
after work it is so easy to plop in front of the tv and mentally check out from life and your partner. we fail at this so many times but really try and make a concious effort to be intentional with the time we have together. this weekend the weather was bitter cold for virginia so we set up shop in our living room and got cozy. derrick built an awesome fire, we played cards (five crowns and monopoly deal are the favorites), d played the banjo a little, played in the snow with our pup and of course we ate too much....but how can you say no to homemade anything? sammy refuses to eat out of a bowl. one might say he is a bit spoiled...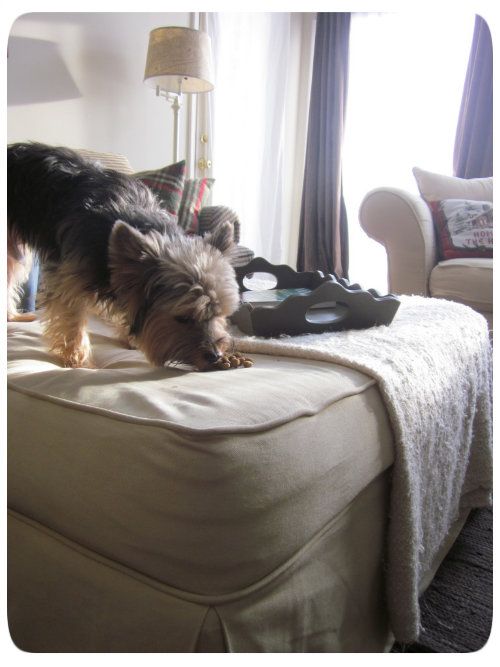 and please don't get be wrong here--sometimes it is so nice to just lay around and watch a movie or tv show. we just try not to do that every single night we have time together...that's all.
oh, and yes that sure is our christmas tree still up and going strong! i wonder how long she will last out on the back porch...