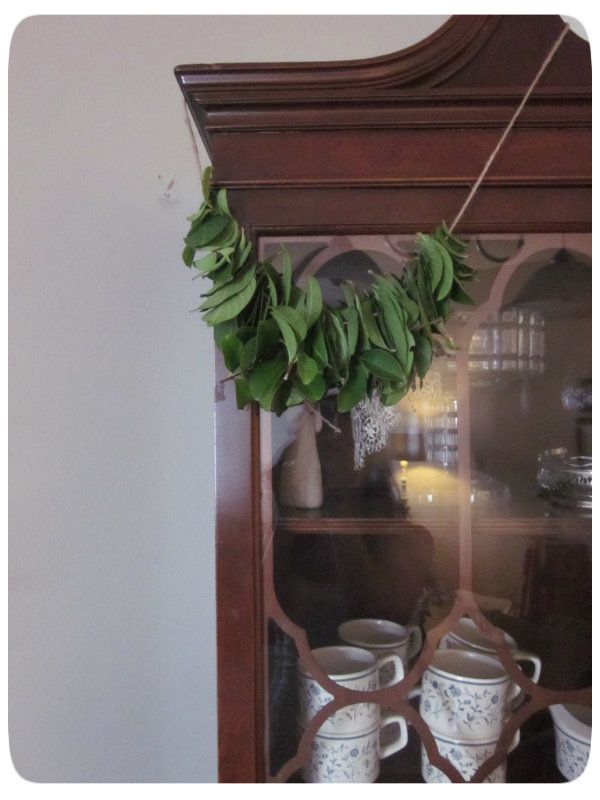 after doing a little flower picking in the neighborhood, i had lots of little leaves sitting in my sink. i hate to see them go to waste but have never really found a useful way to display them. so the natural next thought was to hole punch them...! ha. i really wished my hubby was home to see the thrill and excitement happening in the kitchen over this little discovery. my pup was there but i think i scared sweet sammy......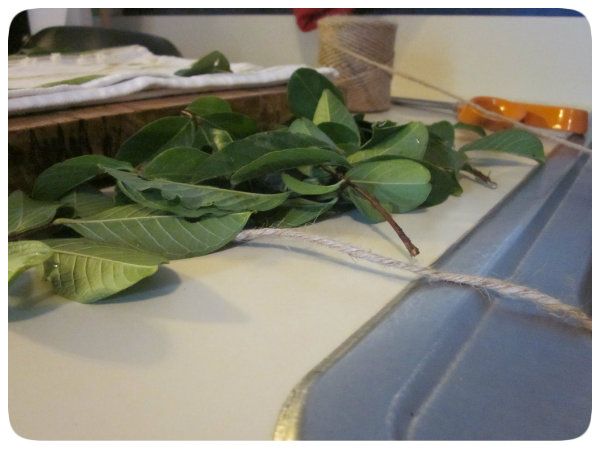 anywho. its such a simple little process...
i hole punched the leaves at varying spots and tried to have a keep leaf sizes grouped together. its okay to even keep a few on the small branches and just punch through one leaf in the group. this gives the final display a little
uumph
.
once i had my leaves all punched and ready i just strung them onto a piece of twine. it would be nice to have a few more leaves added to the rope but a lovely storm came through and i didn't have a chance to gather more. it will be easy to add to the rope later on, which will be fun to see the different stages of life as they start to dry up.
this can be displayed on the wall with a little washi tape, or added to a lovely grouping of frames. i opted for the corner spot on the curio cabinet. fun little after work project for a friday!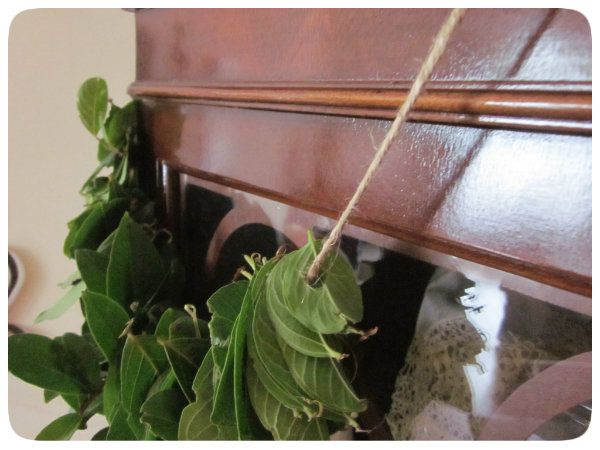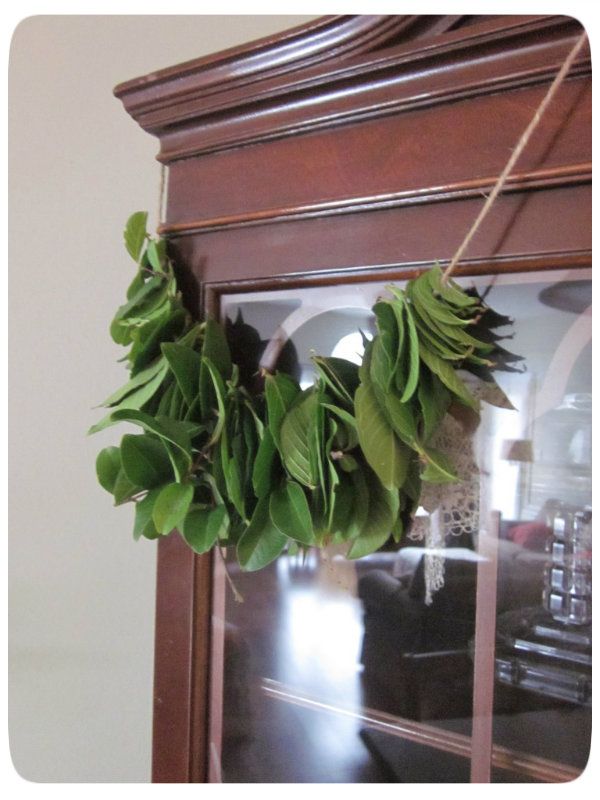 what have you done with left over leaves or branches?
happy friday, my friends!