places for christmas decorations in our home are limited. our home is small so we often need to get creative with our holiday cheer.
i've seen wreath chandeliers here and there but they were just a little too elaborate or the space shown didn't quite work for our setup. a long ways back i modified our
entryway light
by removing the glass shade and replacing it with a fabric lamp shade. since i have already changed it up once i thought it was the perfect spot to experiment with a wreath chandelier.
for this wreath you only need 3 items and it will cost you less than 10 bucks.
wreath: $5
twine/rope: already had but costs about $2-5
pinecones: free from mother nature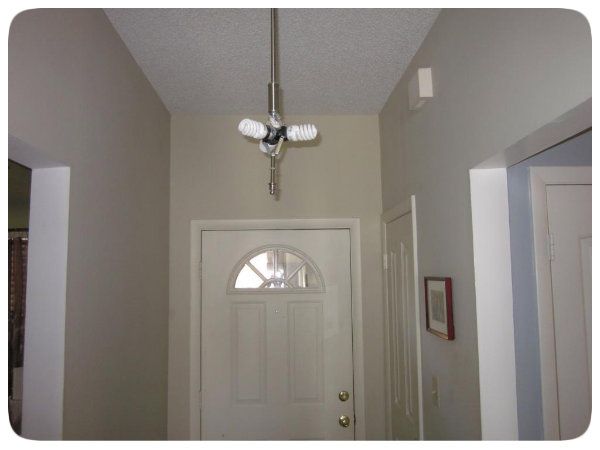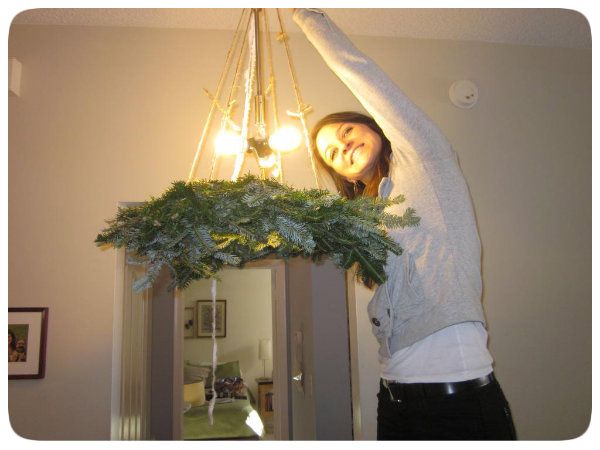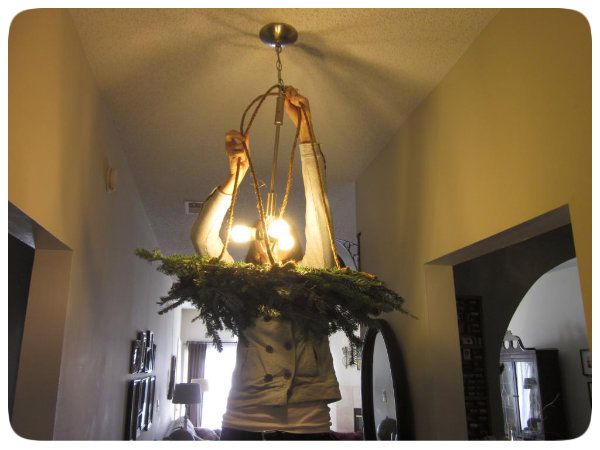 during the assembly i used twine to figure out the correct height. once i was happy with that, i cut the real rope to length and replaced the twine. i used 3/8 twisted manila rope.
my dilema not accounted for was how to cover up the light bulbs. i was so frustrated with this part i had to walk away for a couple hours. so, d and i went shopping! while we were out i came up with the idea to hang a ton of pinecones to cover the eye sore. thankfully we have an open field nearby filled with pinecones. i'm sure all you creative folks can think of other alternatives to make it your own and change it up.
i love the simplicity of the wreath/pinecones and the little splash of gold beaded garland. i tried adding other embellishments, but kept coming back to just the wreath, pinecones and bead garland.
ideally, it would be great to add a bunch of stringed lights but who would have thought that battery-operated lights are a fortune....! ridiculous. so, this wreath does not produce any light since i removed the lightbulbs but we have plenty of lighting so its not an issue at all.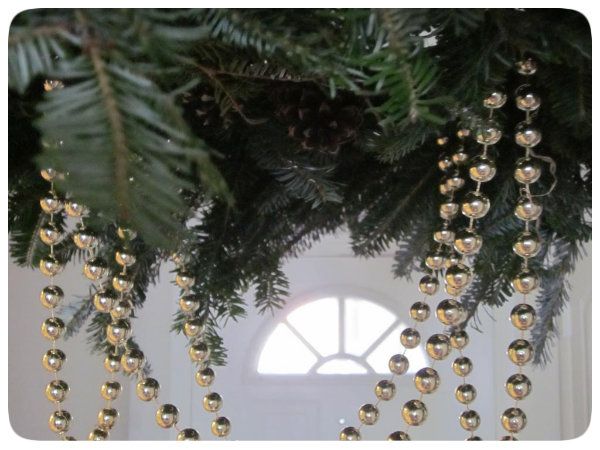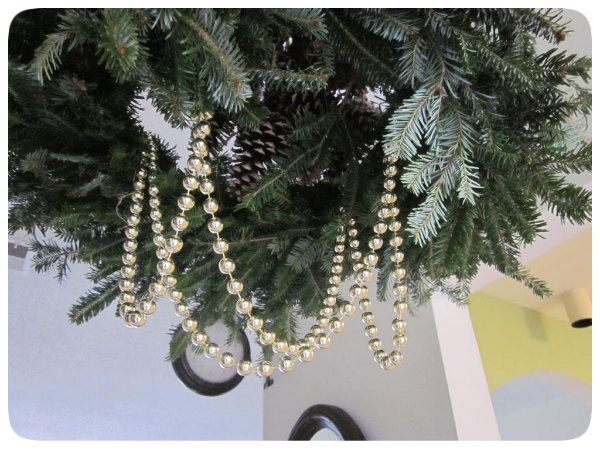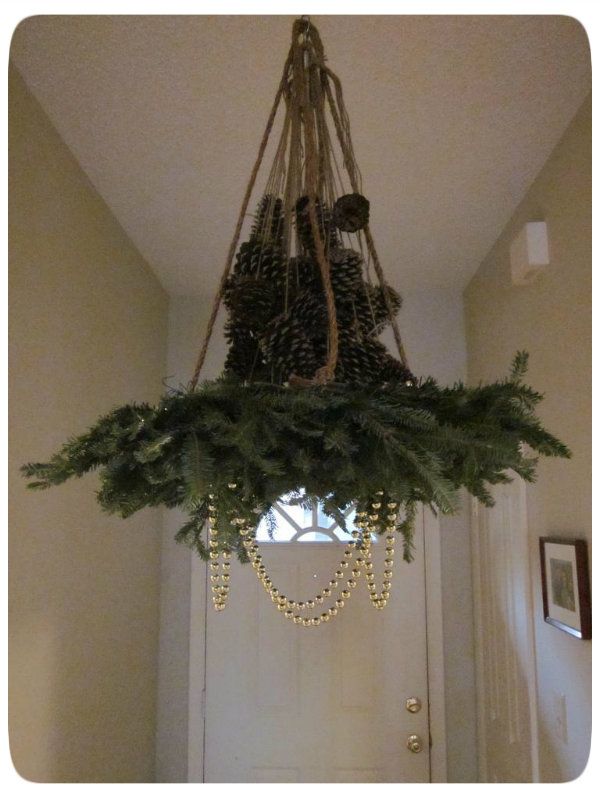 so there you have it. let me know if you try one for yourself!