i found this awesome dresser at our favorite thrift store...thrift store usa...it is beautiful as it is but the inside of the drawers needed a little pick me up. why i didn't get a pic of the dresser i don't know, but i'll post that next time!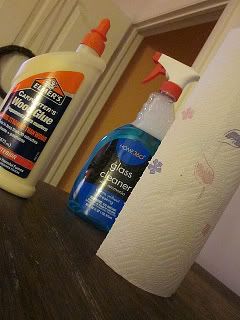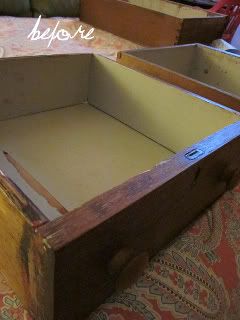 tools:
1. decorative contact paper or wallpaper will work too
2. cleaning agent such as windex, or furniture polish
3. scissors & exacto knife for trimming edges
4. wood glue
instructions:
1. before you begin, check all the drawers to make sure they are sturdy. if needed, apply wood glue to reinforce problem areas.
2. measure the inside length & width of each drawer
3. cut the decorative paper of choice
4. lay inside the drawer to make sure it fits
(older furniture pieces may not be exact square, or shape & may need trimming)
5. remove sticky back and...wa-lah!